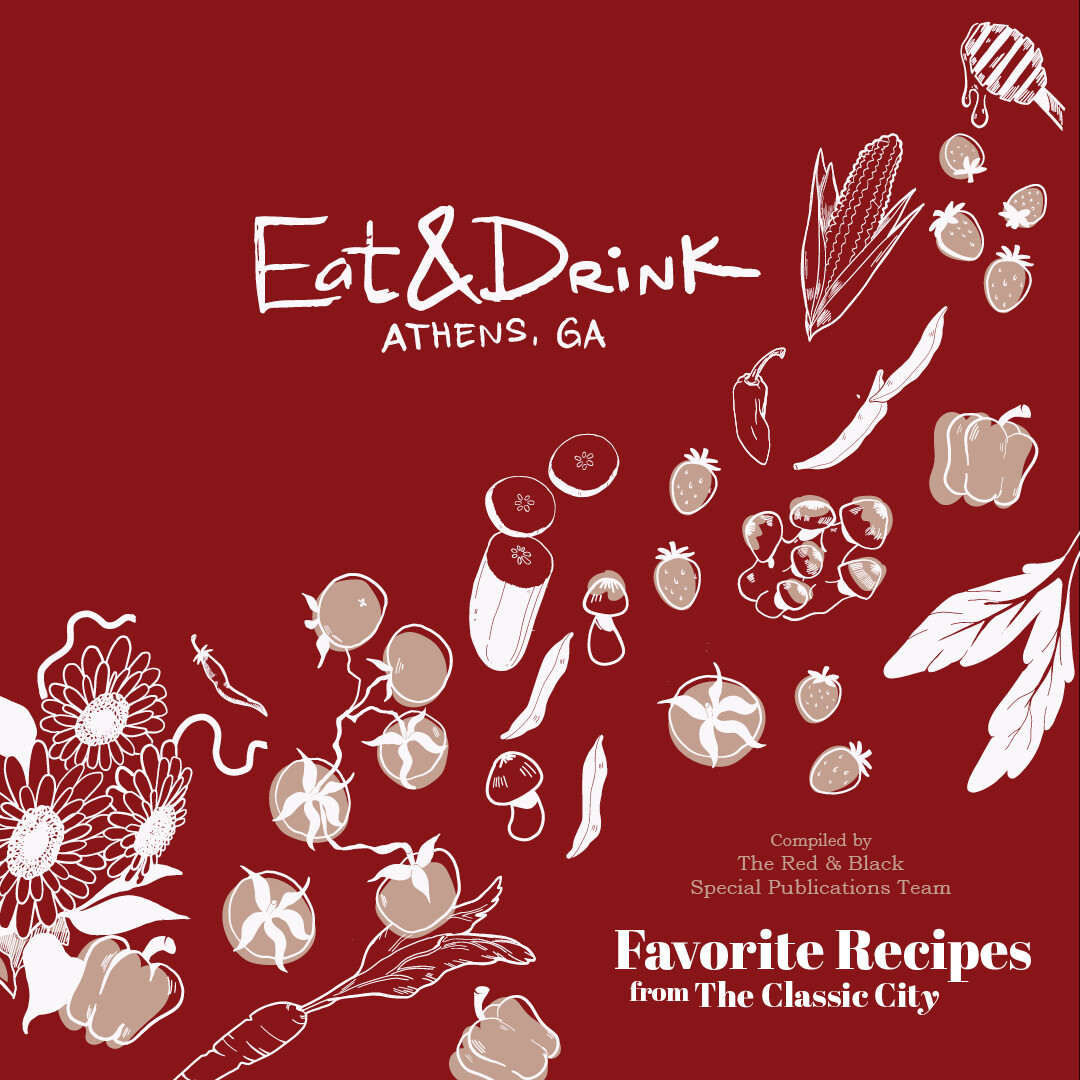 Eat & Drink Athens, GA Recipe Book
15001
Product Details
Produced by The Red & Black's special publications team, this book celebrates the food and drink culture of Athens with a collection of easy-to-follow recipes and how-to tips from Mama's Boy, The Place, Weaver D's, Rashe's Cuisine, Maepole, Pulaski Heights BBQ, The Cafe on Lumpkin, The Expat, The Lark and more.
Even if you don't cook, you will take a culinary trip through the Classic City with profiles of dozens of flavorful destinations and gorgeous photography featuring local farms and food producers.
96 pages • Softcover • High-quality paper • 8 by 8 inches.
Save this product for later