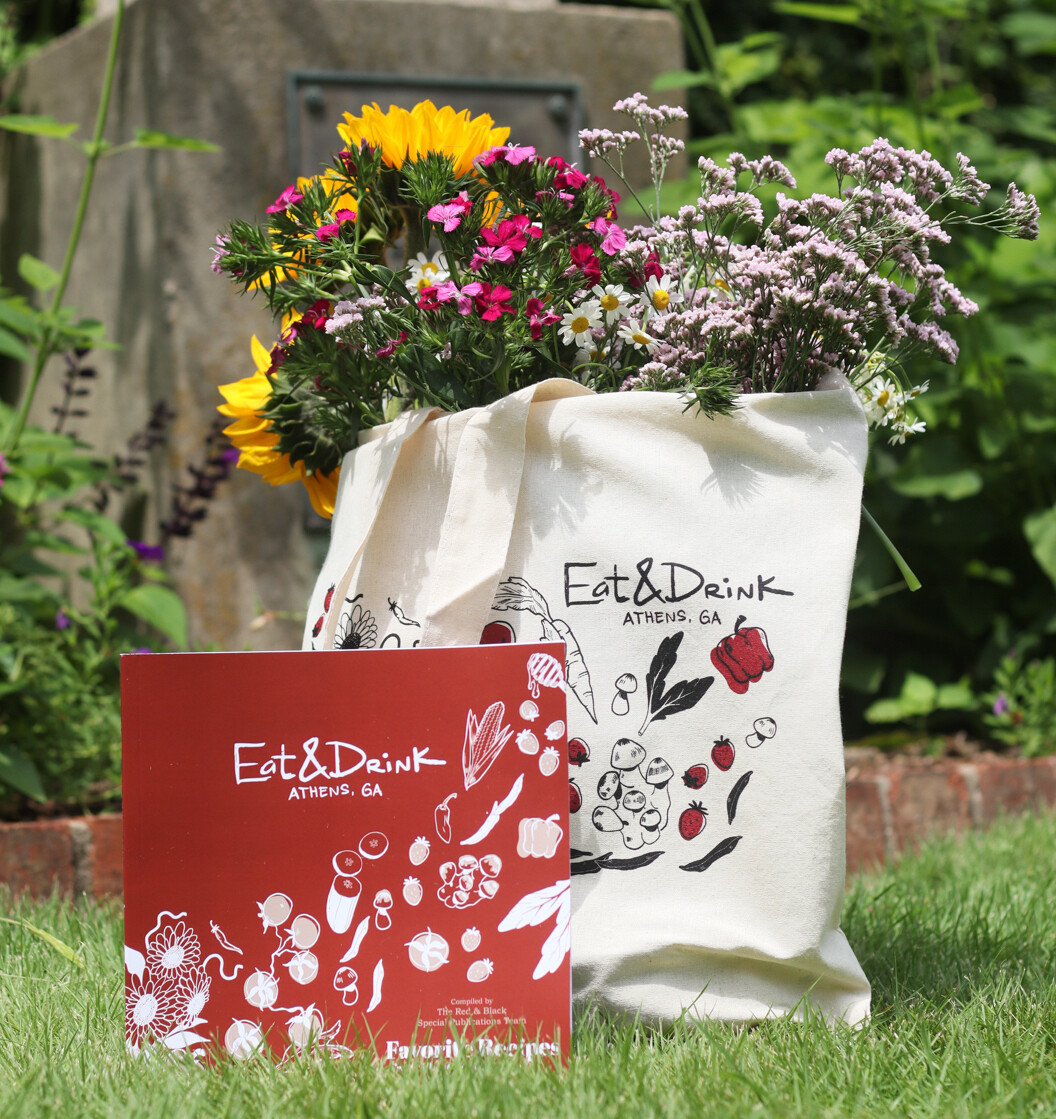 Recipe Book & Tote Bag Set
15003
Product Details
Celebrate the flavors of the Athens with this great set! "Eat & Drink Athens, GA: Favorite Recipes from The Classic City," is a gorgeous, easy-to-follow collection of recipes and how-tos from favorites such as Mama's Boy, Weaver D's, Maepole, The National, Rashe's Cuisine and dozens more. The matching tote provides a sustainable and stylish way to shop for local produce.

The book: 96 pages • 8 by 8 inches • Softcover on high quality paper.
The tote: 15 by 16 inches • Natural cotton • Locally produced at Satisfactory Screenprinting & Design.
Meet the Designer!
The tote and recipe book feature illustrations by Marianne Delgado, special publications designer for The Red & Black.
Save this product for later